Getting married in Venice, some things that the bride and the groom have to know.

I was born in Milan, my grandfather was born in Venice and I spent more than 3 years in the "Serenissima".
I also have a little nice house near San Marco square.
Venezia (Venice) is the city were are shot more than one billion pictures every month, but is one of the most difficult cities where you can take some nice pictures.
Venice is crowded, every morning arrive more than 15.000 tourist.
First bride and groom have to decide if they want to have a:
symbolic function
civil function
religious function
If you want a religious function I really recommend to hire a wedding planner to support you for your marriage in Venice otherwise you can easily get the information you need directly on Venice public administration site.
"You can celebrate your dream wedding in Venice within the splendid setting of Palazzo Cavalli, an historical palazzo overlooking the Grand Canal. The Municipality of Venice provides couples from all over the world with the opportunity to pronounce their irrevocable "I do" by emerging themselves in the romantic atmosphere which only this lagoon city can offer. Inside the building a series of rooms is set aside for the bride and groom, offering a breathtaking panorama over the Grand Canal and including a privileged view of the Rialto Bridge."
Here you can find really fine information about planning your wedding in Venice: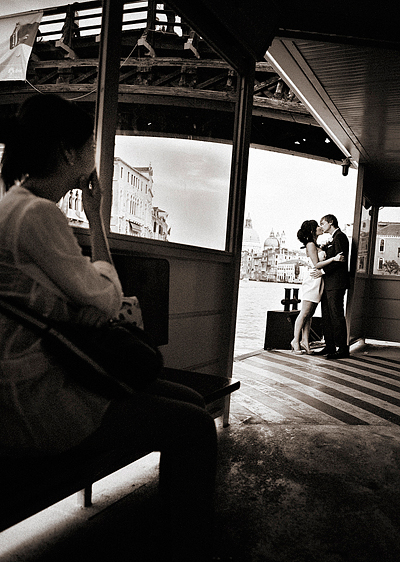 Venice is quite big and crowded, your wedding photographer need to:
Know very well Venice it' easy to walk too much and getting lost
Know some nice and quite places where to shoot some posed portraits
Know very well how to use "vaporetto", gondolas and taxi to move quickly through Venice
It's really important that he speaks Italian to solve every little problem it could happen
Where US citizen can get more information about getting Married in Venice: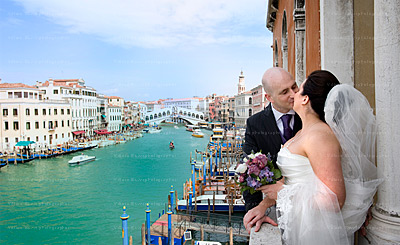 Here if you are looking for: