Wedding Photographer assistant
Every year I receive a lot of curriculum of photographers that want to become wedding photographers and ask me to work as assistant.
I know a lot of wedding photojournalist that prefer to work completely alone because they do not want that someone could disturb their vision falling inside pictures.
Working with an assistant for me is really important, unfortunately I really need an assistant but to take care of my equipment and of my car.
Usually my assistant during a wedding is supposed to:
Carry my bag with all my wedding photography equipment
Drive my car
Change lenses, batteries and memory card
Hold, sometimes, light diffuser and flashes
Take some picture from a reverse angle
I'm really strict and my wedding assistant could carry (for himself) only:
One camera
One lens
One strobe
Not more, I do not want him to be overwhelmed by his equipment.
Your assistant has to understand your needs without a lot of talking during wedding ceremonies you do not have time and place to explain him what to do. Remember that all has to be clear before the wedding.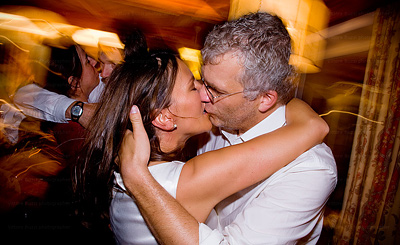 Here if you are looking for:
Wedding Photography assistant
Rarely I am booked for really big weddings and I cannot adequately cover the entire wedding and I need someone enough skilled to help me.

My assistant come really in hand when I need light diffuser during some sunny days or to hold an umbrella during the raining day.
I usually give to my assistant the 70 – 200 f 2.8 and ask him to catch a lot of candid portrait from distance.
Often during destination wedding I work with assistants that I see for the first time the day before the wedding and I need a really organized bag easy to handle.
I'm used to pay my assistants (although some of them ask to work for free because they want to build their portfolios) because I need a job done, obscure but really important job they are supposed to help me to build my stunning wedding images, I have only to think about taking picture I will not think about my bag, parking the car or something else.
An assistant is really important for every wedding photographer.