Hotel Danieli wedding photographer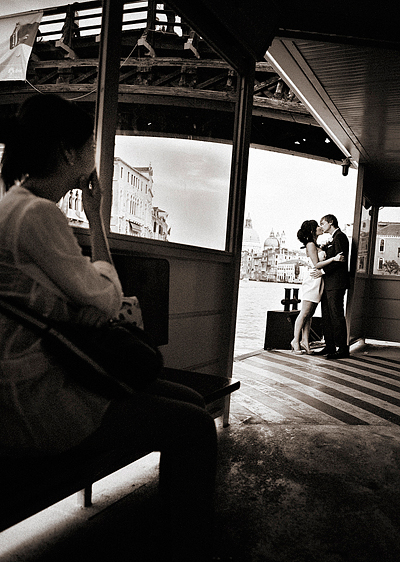 Palazzo Dandolo is a palace in Venice. Now it is home to the Hotel Danieli.
HOTEL DANIELI
Phone: (0039)(041) 522 6480
Riva degli Schiavoni, 4196,
30122 Venezia (VE)
Italy
Hotel Danieli is located in one of the most prestigious positions in Venice, just a few steps from Saint Mark's square, looking out over the lagoon and its myriad of islands. The hotel's setting so close to Piazza San Marco conveniently locates it next to shopping, museums, outdoor cafés, and the most interesting attractions Venice has to offer. Remarkable and luxurious, Hotel Danieli is made up of three beautiful Venetian palazzi dating back to the 14th, 19th, and 20th Centuries, featuring hand-made Murano glass chandeliers, precious rugs, hand-carved marble columns, and many original antique pieces. 20th century Palazzo Danieli Excelsior was refurbished in 2008, the redesign of its interiors entrusted to renowned design architect Jacques Garcia.
I love photography and I love to travel.
Capturing the passion and character is what I like most.
I am member of the Wedding Photojournalist Association (WPJA), and AG|WPJA: Artistic Wedding Photojournalism.
I won a lot of prizes for my editorial and wedding work.
I really like to capture details and fleeting moments of a wedding. I take a photojournalistic and unobtrusive approach to my wedding photography.