Lake Maggiore wedding
Lake Maggiore ( also known as Verbano) is one of most beautiful lake in italy in Lombardy, Piedmont and also Switzerland.
Lake Maggiore is well-known for his faboulous villas which have been built here since the roman age. Villas on lake Maggiore have beautiful gardens due of the mild climate.
Here you can see a WEDDING PHOTOGRAPHER GALLERY.
I usually shoot weddings near Maggiore Lake in :
Locarno
Minusio
Brissago
Verbania
Stresa
Belgirate
Arona
Canzo
Baveno
Ispra
Maccagno
Isola Bella
Isola dei Pescatori
Pallanza

For your wedding you can rent some of the most beautiful villas and castle of lake Maggiore:
Villa Bernocchi (Premeno)
Villa Giulia (Verbania, Pallanza)
Villa San Remigio (Verbania, Pallanza)
VILLA RUSCONI CLERICI (Canzo)
Villa Taranto (Verbania, Pallanza)
Villa Fedora (Baveno)
Palazzo Borromeo (Isola Madre)
Palazzo Borromeo (Isola Bella)
Villa Ducale (Stresa)
Villa Pallavicino (Stresa)
Villa De Angeli Frua (Laveno)
Palazzo Perabò (Laveno)
Villa Della Porta Bozzolo (Casalzuigno)
Villa Cagnola (Gazzada)
Villa Treves (Belgirate)
Villa Fontana (Belgirate)
Villa Faraggiana (Meina)
Villa Cicogna Mozzoni (Bisuschio)
Palazzo e giardini estensi (Varese)
Villa Mirabello (Varese) Ville Ponti (Varese)
Villa Litta Panza di Biumo (Varese)
Villa Noseda (Lesa)
Villa Motta (Orta San Giulio)
Casa Calderara (Vacciago di Ameno)
Villa Ponti (Arona)
VILLA DAL POZZO D'ANNONE (Belgirate)
If you want Vittore Buzzi as your wedding photographer on lake Maggiore here you can contact him.
Here you can see his WEDDING GALLERY.
Civil wedding ceremonies in Lake Maggiore can be celebrated in a variety of elegant villas, all of which are built on the lakeshore with lake views and sunshine. Medetterrenean vegetation and palm trees in the nice garden and a stone courtyard.


Wedding Photographer Lake Maggiore
Vittore Buzzi is an awards winning editorial, commercial and wedding photographer. He shoots only 25 weddings every year.
Vittore Buzzi studio is located in Milan, 30 minutes from lake Maggiore he likes to scout lake Maggiore to find nice palces for taking picture of your wedding.
Here you can see his WEDDING GALLERY.
If you want to get married on lake Maggiore remeber that Vittore as photographer collaborates with the best wedding planners on lake Maggiore areas, you have only to ask and he will send you the right address to plan your wedding on lake Maggiore.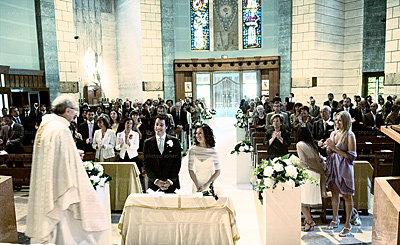 Lake Maggiore's main tributaries are the Ticino, the Maggia, the Toce (by which it receives the outflow of Lake Orta) and the Tresa (which is the sole emissary of Lake Lugano). The rivers Verzasca, Giona, and Cannobino also flow into the lake Maggiore. Its outlet is the Ticino which, in turn, joins the river Po just south-east of Pavia.
Isola dei Pescatori (lit. Fishermen's Island) is an island of Lago Maggiore in northern Italy. As the most northerly of the three principal Borromean Islands it is also known as Isola Superiore
It is the only island to be inhabited all year in lake Maggiore. Unlike Isola Bella and Isola Madre, the island no longer belongs to the Borromeo.
The shores of lake Maggiore cover a lenght of about 150 kilometers from Canton Ticino in Switzerland to Sesto Calende (Va).
Lake Maggiore belongs to Italy and Switzerland.
Wedding Photographer Lake Maggiore