Lake Garda wedding
Lake Garda ( also known as Benaco) is one of most beautiful lake in italy in Lombardy, Trentino and Veneto. It is located in Northern Italy, about half-way between Venice and Milan.
Lake Garda is well-known for his faboulous villas which have been built here since the roman age. Villas on lake Garda have beautiful gardens due of the mild climate.
Here you can see his WEDDING PHOTOGRAPHER GALLERY.
I usually shoot weddings near Garda Lake in :
Riva del Garda
Nago-Torbole
Malcesine
Brenzone
Garda
Bardolino
Lazise
Castelnuovo del Garda
Peschiera del Garda
Lonato
Padenghe sul Garda
Moniga del Garda, Manerba del Garda
San Felice del Benaco
Salò
Gardone Riviera
Toscolano-Maderno
Gargnano
Tignale
Tremosine
Limone sul Garda

For your wedding you can rent some of the most beautiful villas and castle of lake Garda:
ROCCA VISCONTEO VENETA
VILLA FANTI
VILLA MALERBA DA BUSCA
VILLA PASINI
VILLA PELLEGRINI CIPOLLA
Villa Arvedi
Castello Bevilacqua
Palazzo Barbò
If you want Vittore Buzzi as your wedding photographer on lake Garda here you can contact him.
Here you can see his WEDDING GALLERY.
Civil wedding ceremonies in Lake Garda can be celebrated in a variety of elegant villas, all of which are built on the lakeshore with lake views and sunshine. Medetterrenean vegetation and palm trees in the nice garden and a stone courtyard.
Here you can find:
wedding photographer lake Garda
wedding planner lake Garda
photographer lake Garda


Wedding Photographer Lake Garda
Vittore Buzzi is an awards winning editorial, commercial and wedding photographer. He shoots only 25 weddings every year.
Vittore Buzzi studio is located in Milan, 30 minutes from lake Garda he likes to scout lake Garda to find nice palces for taking picture of your wedding.
Here you can see his WEDDING GALLERY.
Lake Garda Wedding Photographer
If you want to get married on lake Garda remeber that Vittore as photographer collaborates with the best wedding planners on lake Garda areas, you have only to ask and he will send you the right address to plan your wedding on lake Garda.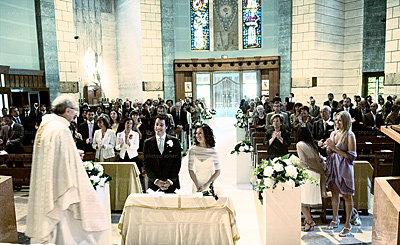 Garda Lake is the largest Italian lake, situated at the foot of the Alps, in a beautiful area of southern Europe. At only 30 Km from Verona, 100 Km from Milan and 130 Km from Venice it is well placed for road, rail and air connections.
Sirmione with the so-called Grotto of Catullus (Grotte di Catullo), the most striking example of Roman private edifice discovered in northern Italy. The edifice had a rectangular plan and measured 167 x 105 m.
Other interesting sights in Sirmione, lake Garda are:
The Scaliger Castle (13th century),an example of medieval port fortification, which was used by the Scaliger fleet.
The church of San Pietro in Mavino, built in Lombard times but renovated in the 14th century. It has frescoes from the 12th-16th centuries, while the Romanesque bell tower is from 1070.
Santa Maria Maggiore (1400) with a single nave decorated with 15th century frescoes and a contemporary wooden statue of the Madonna Enthroned.