Cinque Terre wedding
The Cinque Terre is a rugged portion of coast on the Italian Riviera. It is in the Liguria region of Italy, to the west of the city of La Spezia. "The Five Lands" comprises five villages: Monterosso al Mare, Vernazza, Corniglia, Manarola, and Riomaggiore.
Here a WEDDING GALLERY.
There are a lot of nice little town on Cinque Terre to celebrate your wedding like:
Monterosso
Vernazza
Corniglia
Manarola
Riomaggiore
Levanto (the door of the Cinque Terre)
Portovenere (nice little town with a suberb churc on the sea)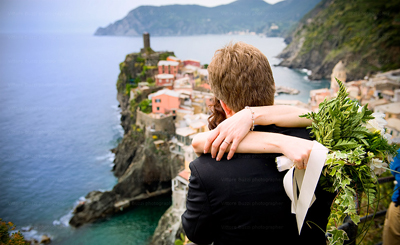 The Cinque Terre is a National Park and Unesco World Heritage site.
Here you can find:
wedding photographer Cinque Terre
wedding planner Cinque Terre 5
photographer Cinque Terre 5
wedding photographer Vernazza
Monterosso wedding photography
Wedding photos Manarola
Cinque Terre are: Hidden Gems on the Italian Riviera
Wedding Photographer 5 Terre
Vittore Buzzi is an awards winning editorial, commercial and wedding photographer. He shoots only 25 weddings every year.
Vittore Buzzi studio is located in Milan, 1 hour and 30 minutes from Cinque Terre he likes to scout Cinque Terre to find nice palces for taking picture of your wedding.
Here you can see his WEDDING GALLERY.
If you want to get married on Cinque Terre (also 5 Terre ) remeber that Vittore as photographer collaborates with the best wedding planners on Cinque Terre areas, you have only to ask and he will send you the right address to plan your wedding on Cinque Terre.