Lake Orta wedding
Lake Orta (also known as Cusio) is a beautiful lake in italy.
Lake Orta is well-known for his nice villas which have been built here during.
Here you can see a WEDDING PHOTOGRAPHER GALLERY.
I usually shoot weddings near Orta Lake in :
Orta San Giulio
Sacro Monte di Orta
Miasino
Ameno
Omegna
Ossola

For your wedding you can rent some of the most beautiful villas and castle of lake Orta:
Villa Nigra a Miasino
Villa Bonola a Corconio
Villa Crespi a Orta San Giulio
Villa Bossi a Orta San Giulio
Palazzo Gemelli a Orta San Giulio
Casa dei Nani a Orta San Giulio
Villa Monte Oro ad Ameno
Casa Calderara a Vacciago di Ameno
If you want Vittore Buzzi as your wedding photographer on lake Orta here you can contact him.
Civil wedding ceremonies in Lake Orta can be celebrated in a variety of elegant villas, all of which are built on the lakeshore with lake views and sunshine. Medetterrenean vegetation and palm trees in the nice garden and a stone courtyard.
Little Isola San Giulio is almost completely covered in gray stone buildings that cluster around the 12th century Basilica di San Giulio. The story goes that San Guilio chased snakes from the island in the fourth century to build his church there.


Wedding Photographer Lake Orta
Vittore Buzzi is one of the best wedding photographer in Italy.
Vittore Buzzi studio is located in Milan, 30 minutes from lake Orta.
Here you can see his WEDDING GALLERY.
If you want to get married on lake Orta remeber that Vittore as photographer collaborates with the best wedding planners on lake Orta areas, you have only to ask and he will send you the right address to plan your wedding on lake Orta.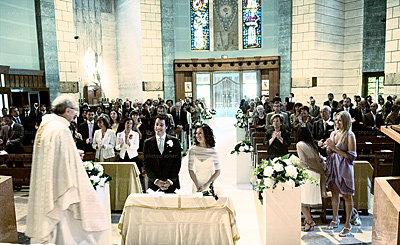 Lake Orta is at the west of the lake Maggiore, in the past it was called "Cusius".
Lake Orta, one of the smallest and least-known of northern Italy's sub-Alpine lakes, is a place for sublime moments.
Lake Orta has a unique serenity and a setting of unsurpassable beauty making it a perfect location for Weddings .