Wedding photgraphy Florence
Few places are as romantic as Florence ( Firenze) also civil weddings are really nice in Florence. Public Hall known as La Sala Rossa is simply nice. Spectacular hotels, villas, and castles make Florence a perfect location for a perfect wedding.
Here you can see a WEDDING PHOTOGRAPHER GALLERY.



The private palaces or the great hotels of Florence (Firenze) will be great for your wedding.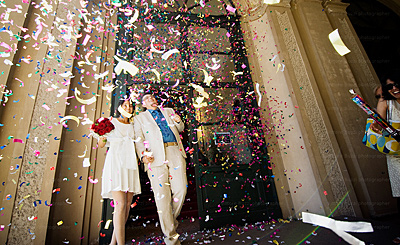 Florence is known as the "cradle of Renaissance" (la culla del Rinascimento) for its monuments, churches and buildings.
The best-known site of Florence where you can take some romantic pictures during your wedding are:
Santa Maria del Fiore il Duomo built by Filippo Brunelleschi, is still the largest dome built in brick and mortar in the world
il Campanile
il Baptistery buildings are also highlights
Piazza della Signoria with his Bartolomeo Ammanati's Fountain of Neptune (1563–1565), which is a masterpiece of marble sculpture at the terminus of a still functioning Roman aqueduct.
The Ponte Vecchio (Old Bridge), whose most striking feature is the multitude of shops built upon its edges, held up by stilts. The bridge also carries Vasari's elevated corridor linking the Uffizi to the Medici residence (Palazzo Pitti).
A wedding in Florence has to be palnned carrefully, choose a professional photographer for your wedding in Florence.
The beauty and history of Florence are unparalleled also in Italy, and civil marriage ceremonies are performed in a spectacularly dramatic Public Hall known as La Sala Rossa. Furthermore, unlike the legal requirements in other cities in Europe, Florence allows foreigners to have religious wedding ceremonies in both Catholic and Protestant Churches.
Here you can find where I usually shoot weddings, you can also be interested in:
I create beautiful memories of your wedding day with my pictures. I have a personal approach to wedding photography, my style mixes editorial, fashion and traditional wedding photography. I really love people and for me is an honor to take pictures during so personal and nice moments. I will do my best to capture raw emotions and all the details of your wedding. Tears, joy and fear. Your wedding day needs a professional photographer. I live in Italy and I shoot weddings in Florence, Tuscany, I really enjoy destination weddings.
Wedding photographer Florence
I am an awards winning editorial, commercial and wedding photographer. I shoot only 20 / 25 weddings every year.
I shoot wedding with a photojournalistic style.
Here you can find a WEDDING PHOTOGRAPHY GALLERY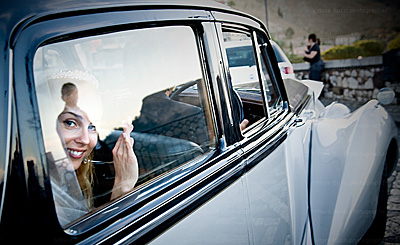 Florence (Firenze) is the capital city of the Italian region of Tuscany and of the province of Florence.
It is the most populous city in Tuscany . Florence lies on the River Arno and is known for its history and its importance in the Middle Ages and in the Renaissance, especially for its art and architecture and arts mueseums like UFFIZI.
Florence was a centre of medieval European trade and finance, the city is considered the birthplace of the Italian Renaissance. Florence was long under the de facto rule of the Medici family. From 1865 to 1870 the city was also the capital of the Kingdom of Italy.
Your wedding in Florence will be an extraordinary romantic day that will be felt and remembered by all, for your memories you will need a top wedding photographer.
Here you can find:
wedding photographer Florence Firenze
wedding planner Florence
photographer Florence