Lake Como wedding
Lake Como ( also known as Lario) is one of most beautiful lake in italy in Lombardy.
Lake Como is well-known for his faboulous villas which have been built here since the roman age. Villas on lake Como havebeautiful gardens due of the mild climate.
There are a lot of nice little town on lake Como to celebrate your wedding like:
Tremezzo
Laglio
Dervio
Moltrasio
Como
Bellano
Lecco
Lierna
Mandello

For your wedding you can rent some of the most beautiful villas of lake Como:
Villa Carlotta in Tremezzo
Villa d'Este in Cernobbio
Villa del Balbianello near Isola Comacina at Lenno
Villa Melzi at Bellagio
Villa Serbelloni at Bellagio
Villa Cipressi at Varenna
Villa Monastero at Varenna
If you want Vittore Buzzi as your wedding photographer on lake Como here you can contact him.
Civil wedding ceremonies in Lake Como can be celebrated in a variety of elegant villas, all of which are built on the lakeshore with lake views and sunshine. Medetterrenean vegetation and palm trees in the nice garden and a stone courtyard.
Here you can find:
wedding photographer lake Como
wedding planner lake Como
photographer lake Como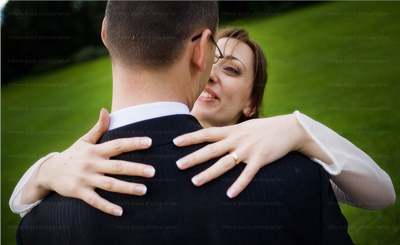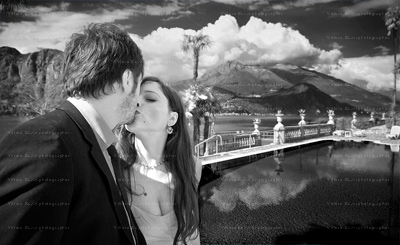 Wedding Photographer Lake Como
Vittore Buzzi is an awards winning editorial, commercial and wedding photographer. He shoots only 25 weddings every year.
Vittore Buzzi studio is located in Milan, 30 minutes from lake Como he likes to scout lake Como to find nice palces for taking picture of your wedding.
Here you can see his WEDDING PHOTOGRAPHER GALLERY.
If you want to get married on lake Como remeber that Vittore as photographer collaborates with the best wedding planners on lake Como areas, you have only to ask and he will send you the right address to plan your wedding on lake Como.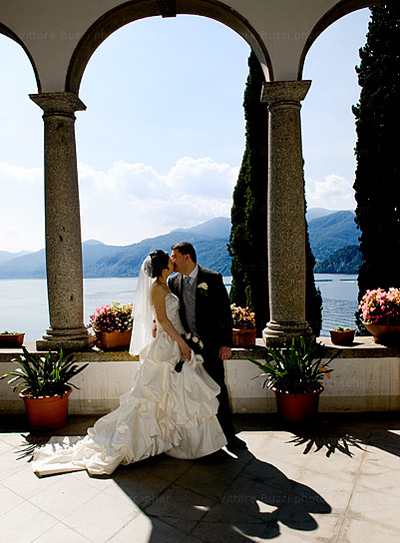 Lake Como is one of the most beautiful place in the world for your wedding day. Lake Como has been featured in many movies such as Star Wars and Ocean's Twelve with George Clooney who even purchased a villa here (near Laglio), it has also hosted some of the most famous writers such as Byron, Stendhal, Shelley and musician Liszt and Rossini. Your wedding will last forever in the pictures that your wedding photographer will create for you. Vittore Buzzi is a great professional wedding photographer based near lake Como.
iI shoot wedding in Lake Como Area at: Abbadia Lariana, Albavilla, Appiano Gentile, Argegno, Bellagio, Bellano, Blevio, Brunate, Caglio, Cantù, Canzo, Carate Urio, Carimate, Carlazzo, Cermenate, Cernobbio, Civenna, Colico, Colonno, Como, Consiglio di Rumo, Cremia, Dervio, Domaso, Dongo, Dorio, Erba, Faggeto Lario, Figino Serenza, Gera Lario, Grandate, Grandola ed Uniti, Gravedona, Griante, Laglio, Lanzo d'Intelvi, Lecco, Lenno, Lezzeno, Lierna, Lipomo, Malgrate, Mandello del Lario, Mariano Comense, Menaggio, Moltrasio, Monguzzo, Nesso, Oliveto Lario, Ossuccio, Pellio Intelvi, Pianello del Lario, Plesio, Porlezza, Pusiano, Sala Comacina, Santa Maria Rezzonico, Sant'Abbondio, Schignano, Sorico, Torno,Tremezzo , Valmorea, Valsolda, Varenna, Veleso, Verceia, Zelbio.
The lake is shaped much like the character "Y". The northern branch begins at the town of Colico, while the towns of Como and Lecco sit at the ends of the southwestern and southeastern branches respectively. The small towns of Bellagio, Menaggio and Varenna are situated at the intersection of the three branches of the lake: a triangular boat service operates between them. Lake Como is fed in large part by the Adda River, which enters the lake near Colico and flows out at Lecco. This geological conformation makes the southwestern branch a dead end, and so Como, unlike Lecco, is often flooded.
Lake Como Wedding Photographer